We have been informed by the National Parks and Wildlife Service today that application forms and guidance notes for the 2022/2023 deer hunting season are now available on the NPWS website at www.npws.ie.
This season will see the introduction of mandatory certification training for first time hunters.
A press release will issue later this afternoon (March 23rd, 2022) and can be found on www.Gov.ie
Licences are issued on an annual basis and cover the period from 1 August to 31 July. All Wild Deer Open Season dates must be adhered to. To ensure timely processing of applications please Apply Before 1st July 2022.
NPWS have asked us to remind you of the following:
Double check your application is completed in full with no errors before emailing or posting it into NPWS, sending more than one version of your application can lead to your application being delayed.
Don't send your application by post and by email, please choose one method. We recommend emailing so you have a record of your application.
If  you have sent your application then you will receive an automated acknowledgement email, if you don't receive this email check other folders first to make sure it didn't go to such as spam, promotions etc. Sending your application mutiple times by email will cause confusion, delaying the processing and it may result in errors.
How to contact NPWS – email deerlicences@housing.gov.ie
If you have any questions – the Irish Deer Commission will have a Q&A session on the Application Process at their next online members event – Red Deer in Ireland with Joe Murphy – taking place on Wednesday April 13th. Further details have been emailed to Irish Deer Commission members.
CLICK HERE TO APPLY/ RENEW YOUR MEMBERSHIP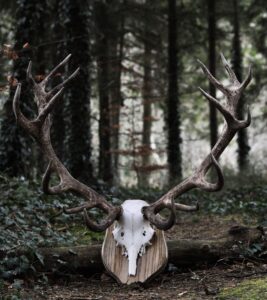 *This text should not be copied, or quoted without the permission of the Irish Deer Commission