In partnership with Bumbleance, the Chidren's National Ambulance Service we are offering the opportunity to purchase a unique face mask with Irish Red stag antler design on a camo background.
Masks are €7 each (includes postage in the ROI) or 5 masks for €30 (includes postage in the ROI) payment is by PayPal by CLICK HERE TO PURCHASE YOUR MASK  
All profits go to Bumbleance, the Chidren's National Ambulance Service. We appreciate cheaper masks are available but remember not alone are you protecting others by purcashing a mask, you are also making a valuable donation to an important charity.
Important! Wearing a mask does not prevent the spread of Covid-19 and is only one of the actions you need to take to prevent the spread of Covid-19 visit www.hse.ie for further information.
BUMBLEance and the The Saoirse Foundation was founded by Irish Deer Commission member Tony Heffernan and his wife Mary on Friday following tragic loss of their children Saoirse and Liam, who were diagnosed with Batten Disease (Neuronal Ceroid Lipofuscinoses – NCL) – a rare and fatal neurological condition.
BUMBLEance is the most modern children's ambulance service on the planet. It is the world's first interactive ambulance purposefully designed for children, with the capacity to operate the latest medical equipment and inter hospital communication systems.  Using the latest technology, BUMBLEance is an upgraded Mercedes Benz 519 unit with extras and we have worked hard to produce a state-of-the-art vehicle where, undoubtedly, safety is our first priority.
The entertainment system on BUMBLEance comprises of a 19 inch LED TV, Playstation 4, iPad Air, Netflix, Beats Headphones, Music and DVDs.  Each BUMBLEance also has onboard Wifi, which allows families to stay in touch with loved ones through social media.
BUMBLEance ensures that the journey of a sick child is as safe and comfortable as possible.
For more information visit www.bumbleance.com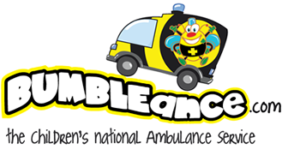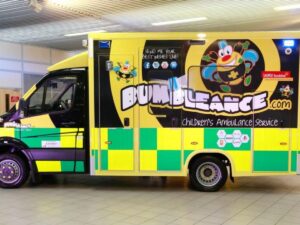 Click here for Irish Deer Commission Membership