Read our Joint Consultation with FURG on Firearm Licensing in Ireland 
Following the publication of the report and recommendations by the Firearms Expert Committee (FEC), Minister James Browne TD invited the Irish Deer Commission and other stakeholders to make written submissions on Firearm Licensing in Ireland.  Many of the proposals contained in the FEC report would have negative consquences and restrict deer management in Ireland.
In conjunction with FURG members, the Irish Deer Commission made a comprehensive submission on this matter to Minister James Browne TD. On July 6th, 2023 IDC and FURG held a constructive meeting with Minister James Browne TD and a delegation from the Department of Justice, further meetings are planned.
To read our joint submission click on the following link FURG Submission 12.6.2023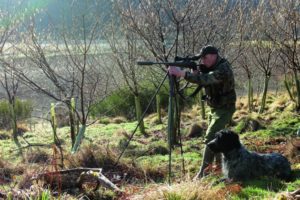 Irish Deer Commission
Content and text should not be published without permission of the Irish Deer Commission
For further details on how to apply for IDC membership CLICK HERE