The National Parks and Wildlife Service (NPWS) have confirmed today applications for Deer Hunting Licences (DHL) for the 2021/2022 season, under Section 29(1) of the Wildlife Act 1976 to 2018, are now available online via the NPWS website. The following documents can now be accessed:
NPWS previously communicated the process around licensing for the 2021/22 open deer season would be issued on March 15th, as NPWS began to receive new DHL applications, an announcement was made prior to March 15th regarding the landowner permission form and mandatory certification however the Irish Deer Commission opted to wait and include all updates in this communication.
Application Form – the application form is now available in two versions, one is an editable document which you can type on (your typed name in the signature section is considered your signature when emailed), you can save this document to your PC and attach to an email to NPWS. The second version of the application form is the previous method where you can print and fill out the document and post to NPWS (NPWS have confirmed they would prefer emailed applications.)
Landowner Permission Form – this requirement is now incorporated into the application form and is no longer a separate form, nor is there a requirement for a landowner signature due to Covid-19 restrictions.
Sending the application – as previously communicated, there is a new dedicated email address for all DHL queries and when sending applications. The new email address is deerlicences@housing.gov.ie .To ensure you have your licence in time for the new season your application must be received and completed in full before July 1st,2021.
Open Deer Seasons Dates for 2021/22 – there are no changes to the 2021/22 open season.
Mandatory Certification – NPWS had previously announced mandatory certification for new DHL applicants for the 2021/22 open deer season requiring HCAP or similar. Due to the current Covid-19 restrictions, this requirement has now been suspended. Today Minister Noonan reaffirmed his commitment to this requirement and the expectation that it will be introduced as soon as possible.
Coillte Teo Permit Holders – following our meeting with Coillte Teo on January 28th we made an announcement regarding arrangements for permit holders for the 2021/22 open season. Coillte Teo have confirmed they will begin to issue permits immediately once they receive insurance from Coillte licence/ permit holders who paid in full for the 2020/21 open season. The Irish Deer Commission group insurance provider IFA Countryside are currently issuing renewals and can issue insurance confirmation at short notice. If you are not part of this group policy and are a current member of the Irish Deer Commission contact IFA Countryside on 1890 924 982.
Statement from Minister Malcolm Noonan – the Minister issued a statement today announcing the application process for the 2021/22 Open Deer Season while reaffirming his commitment to mandatory certification for first time applicants. He also welcomed hunters back to the countryside to support sustainable deer management. Click here to read the Ministers statement.
If you have any questions – the Irish Deer Commission will have a Q&A session on the DHL Application Process at their next online members event – Working with Deer Antler and Skins – taking place on Wednesday March 31st. Further details will be emailed to Irish Deer Commission members.
CLICK HERE TO APPLY/ RENEW YOUR MEMBERSHIP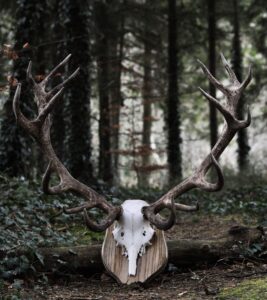 CLICK HERE TO WATCH A VIDEO OF THE WORK WE DO, AND THE BENEFITS IN BEING A MEMBER OF THE IRISH DEER COMMISSION
 *This text should not be copied, or quoted without the permission of the Irish Deer Commission