Public Consultation on Firearm Licensing in Ireland – Closing Date June 2nd, 2023
Following the publication of the report and recommendations by the Firearms Expert Committee (FEC), Minister James Browne TD has launched an online public consultation on the future licensing and use of firearms in Ireland. The report is lengthy and complex with over seventy questions, to assist licensed firearm holders we have worked collectively with all the main hunting and firearm user organisations through the Firearm Users Representative Group (FURG) to put together a guidance document on the survey questions and suggested responses. Responses hightled in green are where the views of the Irish Deer Commission vary to those of other FURG members.
In conjunction with FURG members, the Irish Deer Commission will make a comprehensive submission on this matter to government, however we would encourage all our members and licensed firearms holders to complete the online public consultation.
To complete the online public consultation click on the following link
To access the guidance document on each question please click here Online Consultation Template For FEC Reports (1)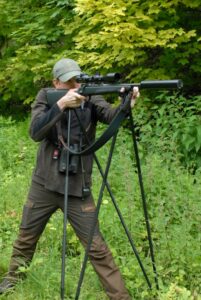 Irish Deer Commission, May 2023
Content and text should not be published without permission of the Irish Deer Commission
For further details on how to apply for IDC membership CLICK HERE